Well it's been a little while since my last blog.  I'm sorry for that!  Life has been hectic over the last month in preparing to move to Georgia, then moving to Georgia, and finally figuring out life here in Georgia.
Before I left, I was able to spend some quality time with everyone that I love in Colorado.  I went to California with Danny and Jeremy and camped on the beach. We had an absolute blast and I'm so thankful for the time we got to spend together before moving out here.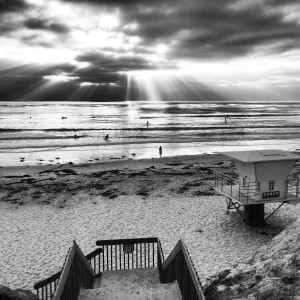 (View from our campsite)
Then my Mom and Dad threw me a great going away party and invited family and friends.  We had wonderful community and fellowship and they even all gathered around me and prayed over me before I left.  It was pretty incredible and I couldn't be more thankful for the outpouring of love and support!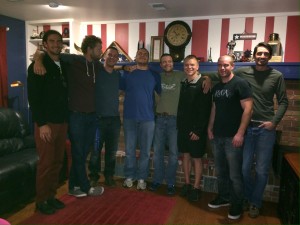 (Friends and me before leaving!)
I will say that Georgia is pretty awesome.  I will also say that leaving Colorado was really hard.  I have a wonderful community at home in Colorado and I definitely miss them.  I miss the mountains and when people started posting pictures of the first snow a couple of weeks ago, I am definitely missing the snow!
Since arriving in Georgia with my Dad, we got my apartment all fixed up and got everything moved in (not that it was a whole lot, only 200 pounds worth of stuff!).  We were able to spend a day in Atlanta before he went home which was a ton of fun!  We even got to eat lunch at IKEA – Swedish Meatballs, they are delicious!
Working at Adventures in Missions is really great.  The community is awesome.  We start every week of right with free breakfast and then two hours of worship.  Everyone.  Crammed in to the training center here at Adventures.  It's epic.  The Holy Spirit fills the place as 120-some people gather together to worship God.
I'm still trying to figure out the details of my job.  I know two things – I'm the director of Project Searchlight, a five day event for Racers coming off the field, and I'm helping out with the apprenticeship side of things for the apprentices in the CGA program.  The fine details and job description will come with time as I get settled in here at Adventures.
I've already had the privilege of spending time with squad mates that are also here and even been making new friends!  I've also been able to go to North Carolina and see my girlfriend, Natasha, twice already!  Her family has been very hospitable and welcoming.  They convince me to play cards and feed me a lot!  I haven't had to cook a meal more than five times since I've been here because they send me home with so many leftovers!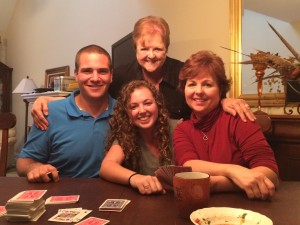 (After a card game that I probably lost)
The details with flight school have been a little frustrating to get nailed down here, but I hope to start flying within the next month or so.
God is moving in mighty ways here.  The community that surrounds me here is incredible and the only thing that would make it better is if friends and family from home were here.  I miss you all!  Thank you so much for your prayers, encouragement, and support.  I couldn't be here, doing any of this, without each and every one of you!