It's been a long time since my last post!  Life has been crazy!  Here are the top five things that happened since I last wrote:
I got a roommate!  His name is Joshua and he's a pretty awesome guy.  He is also a World Race Alum and is working at Adventures in Missions as the new chef in our kitchen!
Joshua and I found 5 additional guys and signed a lease for a lake house that's absolutely beautiful (pictures to come!).  We finally get to move out of our little apartment!
My girlfriend and I broke up. We had a ton of fun together and we're still friends!
I was able to take a week and a half off and go home to Colorado for Christmas.  It was wonderful!  I got to spend time with friends and family, and God even blessed me with a little bit of snow!
I rang in the New Year preparing for Project Searchlight which started on January 3rd (there will be more to come on how that went soon).
Besides that, life here in Gainesville is still pretty great.  I've really started to enjoy my time here.  I work some pretty amazing people and the CGA Department is composed of a wonderful team of people who really love the apprentices that we work with and are true models of what it means to love.  I am really grateful  extremely blessed to be here.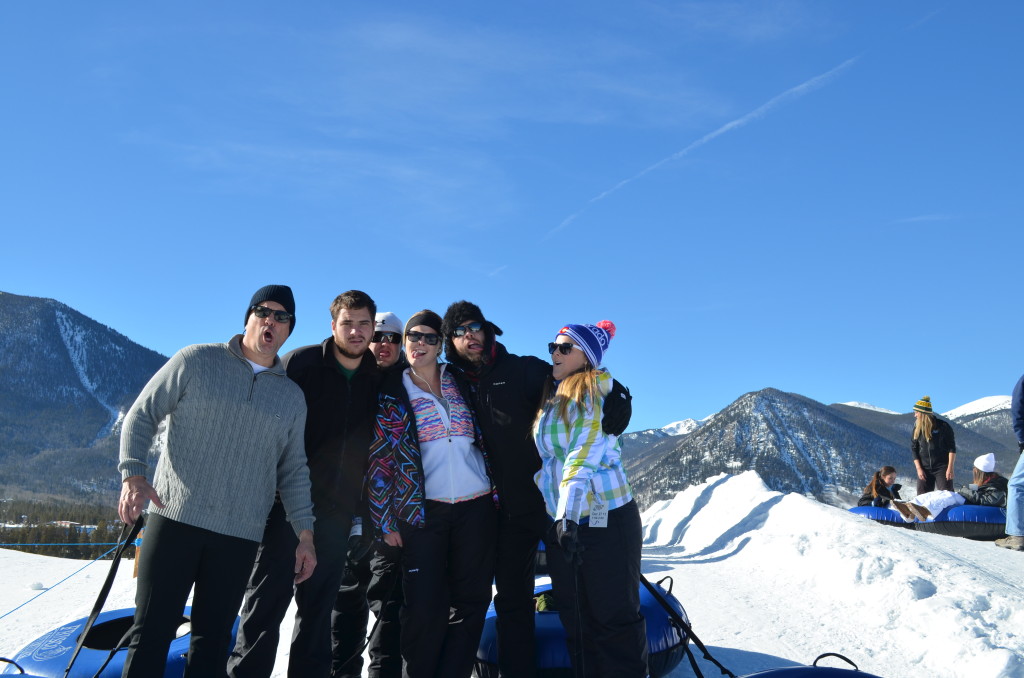 Tubing with the "second" family after Christmas in Breckenridge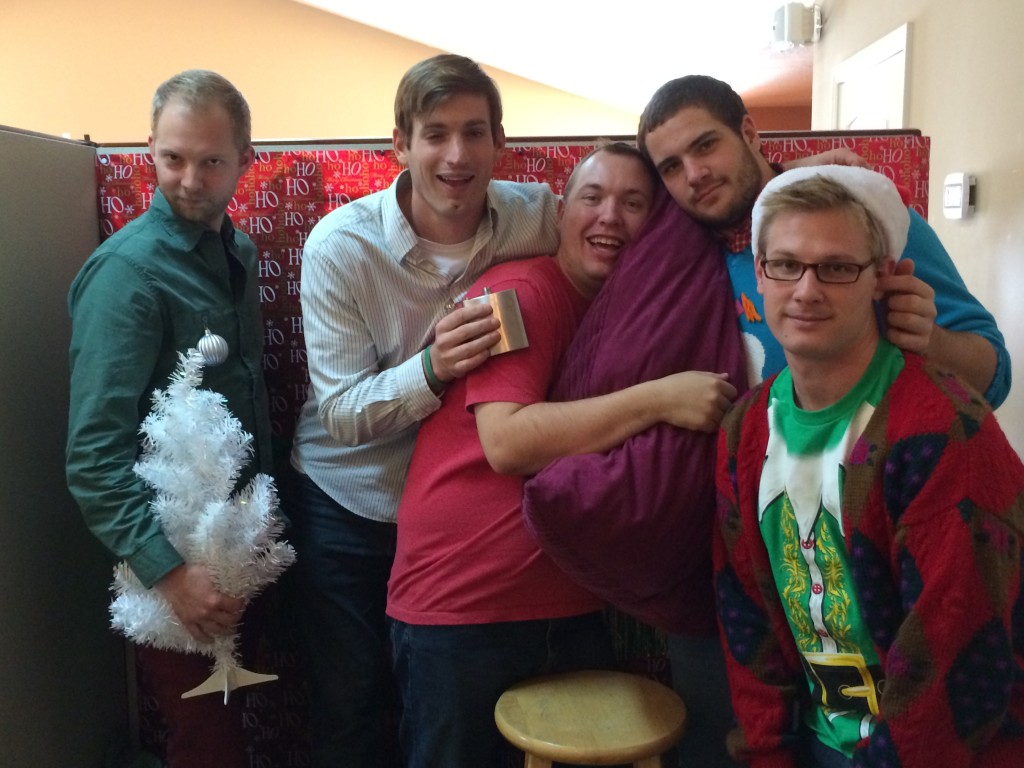 The MEN of the CGA Department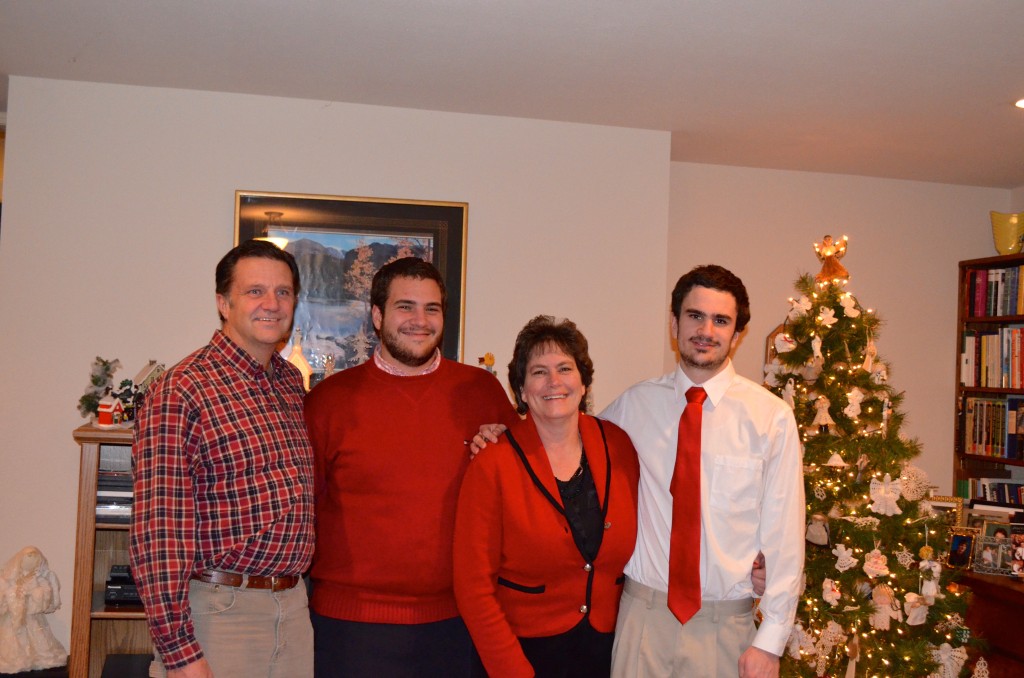 The Family on Christmas Eve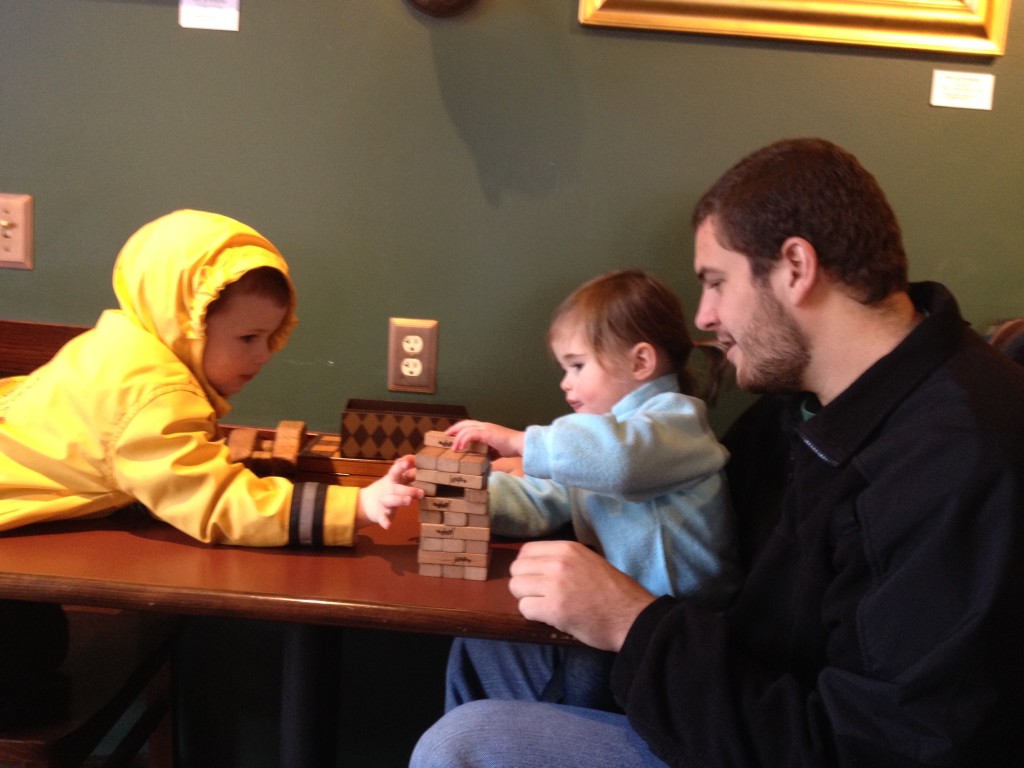 Jenga with a 2 and 5-year-old.  I'm not sure what I was thinking. 😉  We had fun!