What's that mean you may ask?  It means that I can fly single engine airplanes privately (not for pay).  This is a big step in the still-long flight training process.  Here's how my training and check ride went.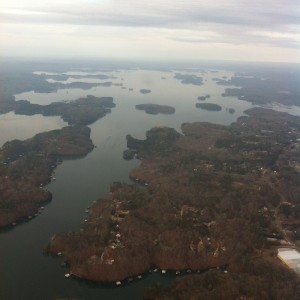 Lake Lanier – Gainesville, Georgia
As many of you already know, I started my training on Oct 7, 2014 in Gainesville, Georgia.  I had a wonderful instructor, named Jon and I flew 3-4 times per week.  I was finally "check ride ready" at the end of February.  We scheduled my check ride for the following Saturday, March 6, 2015.  Leading up to this point, I'd had quite a few flights (about 50 hours worth) learning all of the maneuvers, laws, aerodynamics and systems associated with airplanes and flying.  On top of the 50 hours of flight time, another 50 hours was probably spent studying materials.
The check ride consisted of two portions – an oral exam and a practical exam.  Jon and I flew to Greenwood, South Carolina where we met the FAA DPE (Designated Pilot Examiner).  He explained to me how the day would look – about an hour and a half to two hours of oral and another hour to hour and a half in the airplane.  That aligned with everything that I heard from the people who I'd asked so I told him that I understood and we were good to go.
About 45 minutes in to the oral, he asked if I was ready to go fly.  Of course I said sure!  The DPE, Randy, and I walked out of our meeting room and I looked at Jon as all the color flushed from his face.  Randy gave him a thumbs up and Jon was relieved.
After taking a break for a few minutes, we walked out to the plane and I did my pre-flight inspection.  He observed and let me know that if he had any questions, he would ask them.  I completed my pre-flight and we were ready to fly!  He had me do a soft-field takeoff.  Once we got up in the air, we started on the cross-country flight that I had planned in advance.  After we reached my first checkpoint, he diverted me to a nearby airport.  He asked me to estimate the distance, time it would take to get there, and how much fuel we used.  Once I had given him all that information, we began the maneuvers.  We started with slow flight, then did a power-off stall, then a power-on stall.  He skipped steep turns and all the ground reference maneuvers I'd been practicing.  Then we did an emergency descent.  Then he had me put on my "hood" and I did instrument work.  I navigated back to the airport using the VOR (navigation aid) and all the instruments.  Then we did all my landings.  He said we needed a short- and soft-field landing, a go-around and a forward slip landing.  I completed the soft-field, did a go-around on my first attempt of the short-field, nailed the short-field on the next landing and finished with a forward slip landing.  My forward slip landing was a little rough.  When we landed, he told me to taxi back to the airport building.  He was silent.  After I parked the airplane and shut it down, he shook my hand and congratulated me.  Our flight was only about 45-50 minutes.  Again, as we walked up to Jon, he looked flush.  Randy gave him another thumbs up and he came and shook my hand.
Jon later explained to me that he's never had a student that had such a short oral and practical check ride.  He said that Randy must have been very confident in my abilities – which I'm very thankful for!  It was a beautiful day and I'm so thankful that I was able to get my certificate before I left Georgia!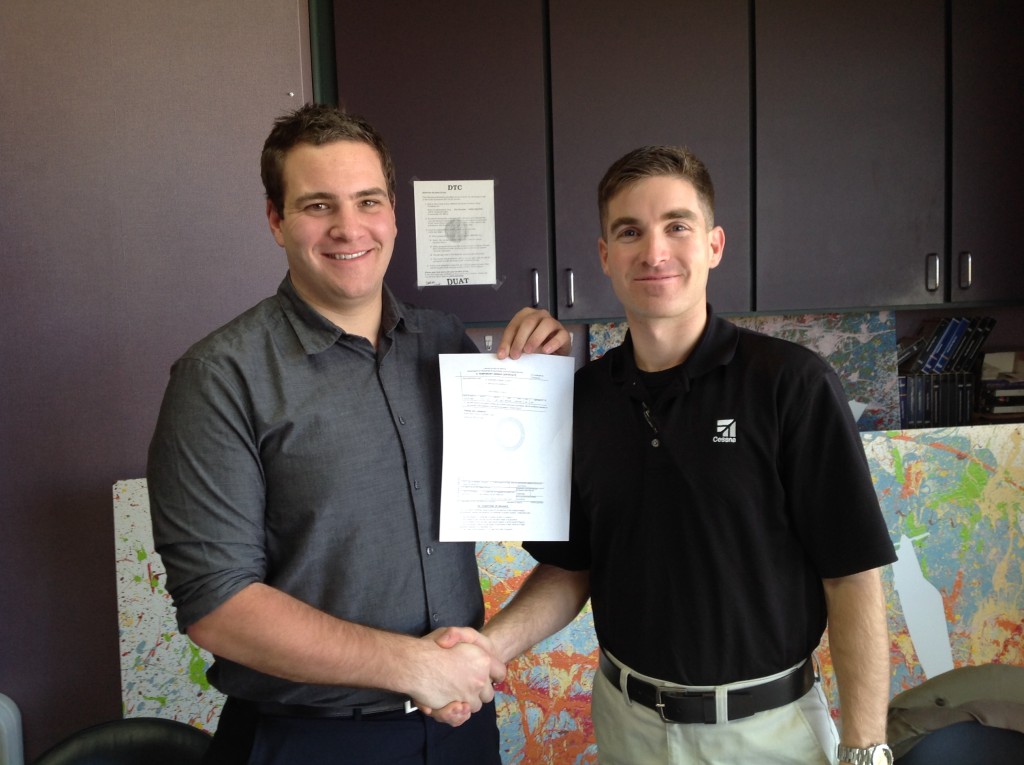 My instructor, Jon and me – Greenwood, South Carolina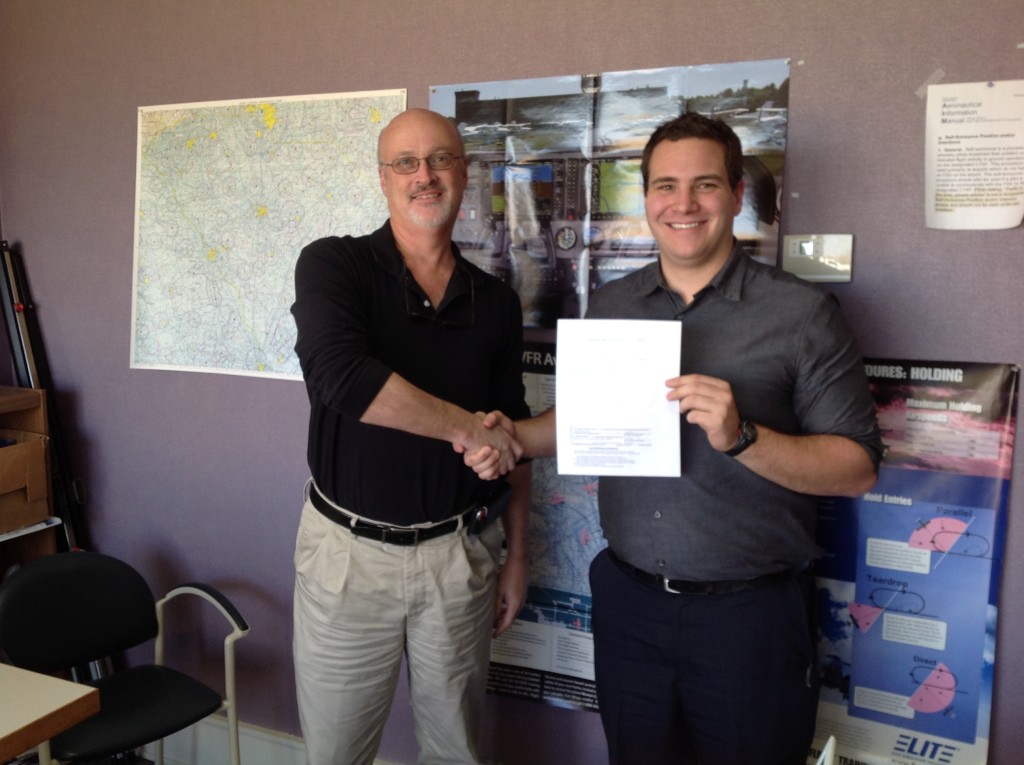 The DPE, Randy, and me – Greenwood, South Carolina
What's next?
I'm leading a mission trip to the Dominican Republic from March 21-March 31.  After I return I'll begin working on my Instrument Rating.  This is the next step in my training.  After I complete my Instrument Rating, I still need to get my Commercial Rating, Multi-Engine Rating, and my Certified Flight Instructor Rating.
Thanks for all your love and support!  Let me know if you want to go flying! 🙂