I recently started going to an intensive training program to receive all the necessary flight certification for mission aviation.  I started my 3rd week today after being in California for the past few days.  My cousin, Anna, got married there this weekend to a great guy named Josh.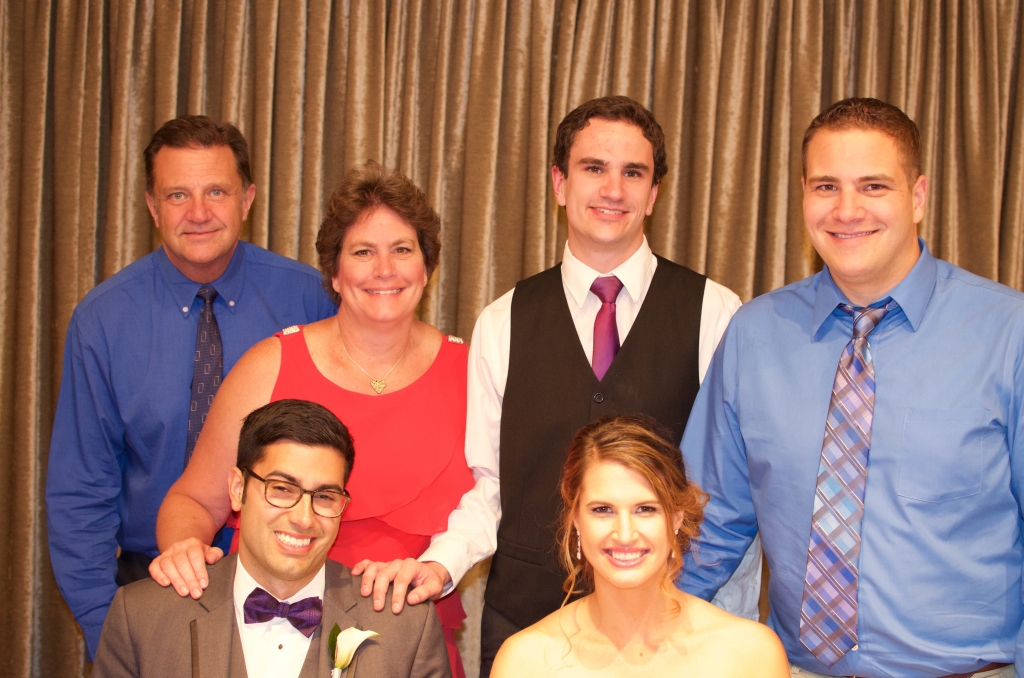 The family and me with Josh and Anna Thomas
We had a great time catching up with friends and family and seeing Josh and Anna married was a plus, too.
---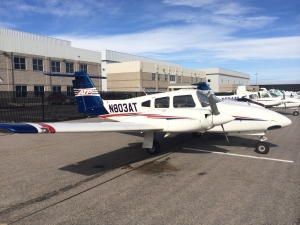 Last Wednesday, I was scheduled to do a check ride for a Private Multi-Engine Certificate in a Piper Seminole (pictured above).  My instructor, Bryce, and I had been up quite a few times and spent many hours in the simulator prepping for the test that the examiner would be giving me.  We did all the maneuvers over and over – stalls, engine-outs, emergency descents, landings, etc.  I woke up last Wednesday to really crappy weather.  There was no way that the weather would allow me to do my check ride.  I showed up at the airport, and my examiner, Bob, asked if we could start early in case the weather improved.
We started with the oral; it lasted for about an hour.  The weather was still crappy.  We sat around for another two hours before Bob finally said he couldn't wait any longer and we'd have to defer the practical test for another day.  Due to the fact that I would be in California, we rescheduled it for this morning (Tuesday).
I went in early this morning, got some time in the sim to refresh my memory (five days without flying is actually detrimental to your memory, especially when it comes to performing maneuvers).  Bryce wished me good luck and I preflighted the plane.  Bob showed up and we started off.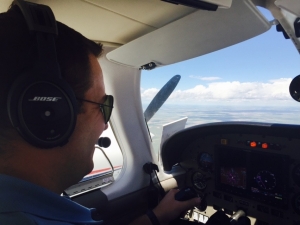 Engine-out during practice
We did a short-field takeoff, then steep turns, stalls, a Vmc demo, engine-out, and an emergency descent.  Then we headed back to Centennial and did two landings – a short-field and an engine-out landing.  He said I did pretty well, congratulated me, and printed me a new certificate!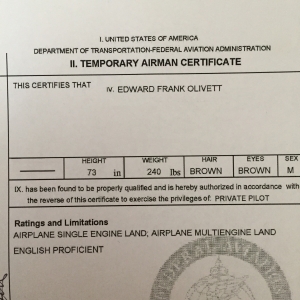 I start instrument training tomorrow and hopefully in the next 40 days, it will be check ride time again!