There's a part of the ATP program where you travel to an airport in a different state and begin your "Crew Cross Country" (Crew XC) training with another student.  This is a really neat portion of the program.  The goal is to rack up 35 hours in the airplane with a partner.  I was teamed up with another student named Chris.  Chris is based in Sacramento and wants to work for the majors (Delta, American, United, etc).
During Crew XCs, you ferry airplanes for ATP that need maintenance or airplanes that need to be moved to a new location.  You hear all kinds of things about crew from former students before you actually get there.  Some things are good – most are bad.  There's the horror stories about partners who are bossy, or that talk to much, or that don't talk at all.  Those are the not so bad ones.
Anyway, Chris is great.  He's a skilled pilot and he was friendly and conversational.  No complaints.
ATP sent Chris and me flying up and down the west coast for the majority of the time in the airplane.
Here's our route:
I flew commercially to Sacramento International from Denver
Day 1 – Sacramento, CA to Medford, OR to Seattle, WA to Medford, OR
Day 2 – Medford, OR to Sacramento, CA to Riverside, CA
Day 3 – Riverside, CA to Sacramento, CA to Medford, OR to Portland, OR
Day 4 – Portland, OR to Medford, OR
Day 5 – Stuck in Medford, OR due to smoke!
Day 6 – Medford, OR to Sacramento, CA to Long Beach, CA, to Phoenix, AZ
Day 7 – Phoenix, AZ to Long Beach, CA to Sacramento, CA
I flew back from Sacramento International to Denver commercially
It was quite a whirlwind of a week.  It was great to fly with another pilot in the same spot as me and we definitely learned things from each other.  We also were able to have a little bit of fun.  We even got to see the new Mission Impossible on our layover in Riverside!
We aren't allowed to take photos or videos while in the air, but here's a few while we were on the ground.
Medford, OR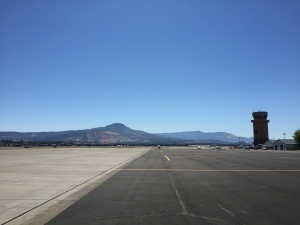 Seattle, WA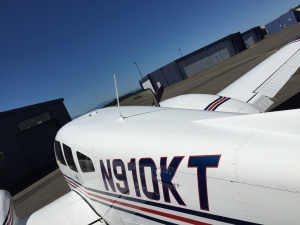 Riverside, CA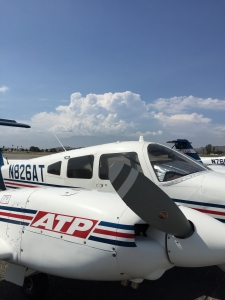 Portland, OR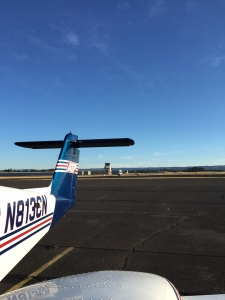 Long Beach, CA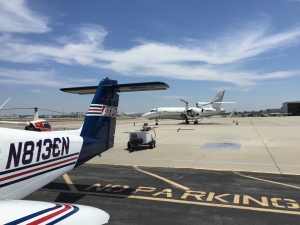 Sacramento, CA