I am fundraising for Flight School. I know that sounds funny.
God has placed a calling on my life to serve as a missionary pilot in Africa. I am pursuing that calling by going to flight school.  I want to build the Kingdom by flying people/supplies/animals/anything to places that aren't otherwise accessible.
God told me that I needed to rely on him for the funds.
That's where you come in – I can't do it without you.
Will you partner with me and walk through what God is doing in my life with me? Most importantly, I would love for you to pray for me. Pray that God continues to change my heart and shape my heart to become more like His so that I can more effectively serve Him. I also need financial partners.
I've already completed the first step in my training and I received a Private Pilots Certificate.  Next, I'll be going through a 100-day fast track with ATP to receive the rest of my training.  The nice thing is that I'll finish this school with all but one certification that I need to fly for MAF.  The bad thing is that it's about $65,000.  I've taken out a student loan and I'm confident that God will provide a way for me to pay it off.
If you are able and feel led to parter with me financially, you can donate in the different forms listed below.
Venmo
is the best option for me because they charge no fees and the money goes directly to the Flight account! However, this option
is not
tax-deductible.  Venmo also does not have an option for a recurring donation.
GoFundMe
 is the second best option for me.  There are some fees, but they aren't too high.  This also
is not
tax-deductible.  You can, however, set up recurring donations here.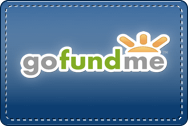 This is the only tax-deductible option. You can either give online, by
clicking here
, or by mailing a check with "Flight Ministry" in the memo line to the address below.
Adventures in Missions
P.O. Box 742570
Atlanta, GA 30374-2570